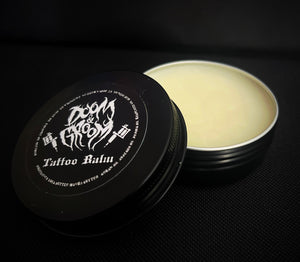 Our tattoo butter is designed to help the healing process after initially getting your tattoo. It is very important to wash your hands before applying this butter, as you are applying to fresh, healing tattoos, and do not want to contaminate this butter. 
May contain almond oil 
This product is not scented, and therefore no scent options. 
Ingredients: argan oil, avocado oil, grape seed oil, jojoba oil, calendula oil, St. John's wort oil, aloe Vera oil, shea butter, mango butter, beeswax. 
2oz